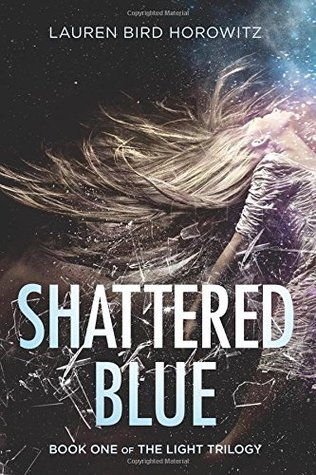 Publication Date: September 15 2015
For Noa and Callum, being together is dangerous, even deadly. From the start, sixteen-year-old Noa senses that the mysterious transfer student to her Monterey boarding school is different. Callum unnerves and intrigues her, and even as she struggles through family tragedy, she's irresistibly drawn to him. Soon they are bound by his deepest secret: Callum is Fae, banished from another world after a loss hauntingly similar to her own.
But in Noa's world, Callum needs a special human energy, Light, to survive; his body steals it through touch—or a kiss. And Callum's not the only Fae on the hunt. When Callum is taken, Noa must decide: Will she sacrifice everything to save him? Even if it means learning their love may not be what she thought?
I have so many fixed feelings about this book! My mind says give it three stars my heart says five, so I am giving it four. It was quite difficult for me to get into this book. I couldn't comprehend the world of this book. I felt as if I was someone who was seeing things from outside and wasn't involved in the story. For some reason I found extremely hard to read the first 20% of the book, but once things started happening I became more and more interested. After I finished the book I started searching for the release date of the second book, but I am not sure if that's because of the excitement the ending caused or because I am hooked to the series.
By the end of this book we have a situation that I would like to call it love triangle. I won't count Miles since Noa isn't interested in him. I think that the author has watched the third season of The Vampire Diaries because Noa starts developing feelings for Judah while they are trying to save Callum. I am still thinking of something that is mentioned towards the end of the book and I wonder if the author gave an ending to the love triangle with that statement or something else is happening. I just hope that if Noa doesn't end up with Callum it won't be because he has become the bad guy.
Callum explains from early on how things work in the Fae world, why he was banished and everything that as a reader, I would like to now for the Fae world he comes from. Unfortunately Callum hides a lot of things too. I am not sure how I feel about him right now, but he still is my favorite choice for Noa. Judah is Callum's brother who I sometimes think as a crazy person. I am not sure what to make of him and if I am supposed to feel sorry for him or not. He is a lot like Damon during the first 3 seasons of the vampire diaries.
Noa is an interesting character and I think I like her. If she doesn't spend half of the second book wondering if Callum or Judah is the one for her, then she will become one of my favorite YA heroines. I like her poetry and I wonder if her writing isn't just something she does with her spare time.
The story ends with a cliffhanger and leaves the reader with a lot of questions. I can't imagine how things will be, but I am hoping that it will be exciting.
For a debut novel Shattered blue is well written. It might sound shallow, but what drew me to the book was the title and the cover. I am getting the hardback version of the book someday. I am recomming the book series to everyone who likes a good YA book despite the rocky start and the love triangle.
*I received a copy of this book from Netgalley*