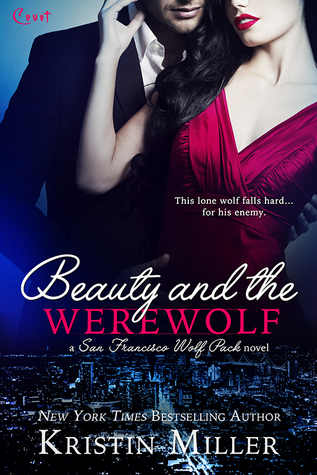 Publication Date: August 25th 2015
A paranormal category romance from Entangled's Covet imprint...
This lone wolf falls hard...for his enemy.
Unmated werewolves don't normally live past three hundred years old...and billionaire Jack MacGrath is cutting it close. Sure, he has almost everything-the respect of his peers, a mansion in San Francisco, a private jet, and fast cars. But without a mate, Jack's in trouble. Then he sees her. Gorgeous, proud...and his enemy.
Isabelle Connelly is good at hiding things from her father. Like her success as a painter, or the incredibly intense attraction she has to Jack MacGrath. After all, she's royalty and falling for anyone lesser-to say nothing of a rival pack-would be, er,
unseemly
. Now she must choose between her duty to her family and her pack...or her perfect fated mate.
I am in love with Kristin Miller werewolf books. As long as she keeps writing them, I will continue to read them.
This story was simple and right now I feel as if it was the perfect combination of a romance story. It had a little angst at the end, love and even though I never thought I could, I liked Isabelle's father. The only thing that could have made things better would have been an epilogue with both of them in Ireland. I loved how Jack put Isabelles needs above his own. That's the definition of love and it was completely unselfish. That made Jack the best man for me in both the wolf pack series. I wonder if the author will write a series about the Irish wolf pack.