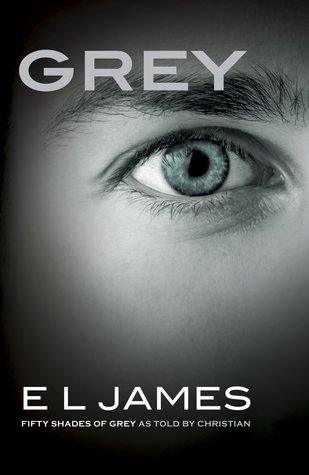 Rating: 5/5 stars
Release Date: June 18 2015
See the world of Fifty Shades of Grey anew through the eyes of Christian Grey.
In Christian's own words, and through his thoughts, reflections, and dreams, E L James offers a fresh perspective on the love story that has enthralled millions of readers around the world.
Christian Grey exercises control in all things; his world is neat, disciplined, and utterly empty—until the day that Anastasia Steele falls into his office, in a tangle of shapely limbs and tumbling brown hair. He tries to forget her, but instead is swept up in a storm of emotion he cannot comprehend and cannot resist. Unlike any woman he has known before, shy, unworldly Ana seems to see right through him—past the business prodigy and the penthouse lifestyle to Christian's cold, wounded heart.
Will being with Ana dispel the horrors of his childhood that haunt Christian every night? Or will his dark sexual desires, his compulsion to control, and the self-loathing that fills his soul drive this girl away and destroy the fragile hope she offers him?
This book is intended for mature audiences.
Grey ends on a very positive tone that Fifty Shades of Grey was lacking. Finally we get to read how Christian was feeling in the time between the first two books and not only that. I was ecstatic when I found out the existence of this book because I wanted for years to read Christian's version of the story.
In this book we learn more about Christian and his life without Anna than we did in the other books combined. Most of the story is the same, but the little pieces make a huge difference. I like his view more than Anna's. To be honest though on the beginning I felt that Christian was acting like a teenage or something similar. The other thing that bothered me was the things Christian thought and what he was actually saying. I feel that he cheated Anna in a way because he was hiding stuff even though they weren't important. I felt that he was a different person. To be honest sometimes I had the impression that he was a completely different person from the one I knew all those years.
Christian's life before Anna seemed very grey (no pun intended) and colorless. I guess I hadn't realised the impact Anna had on him. Also I got to see Christian interact more with his family and Elena and I got a better understanding of the hold she had on him. Leila was a lot in his mind even before Savvanah and I didn't like that.
I hope that James will publish the rest of the series from Christians point of view.
a Rafflecopter giveaway